Aquaponics
Annals Of Improbable Places To Stick A Garden––On Top Of A Moving Bus Edition – Co.Exist

See on Scoop.it – Aquaponics for Aquarists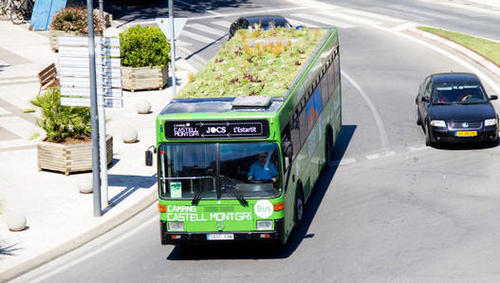 Annals Of Improbable Places To Stick A Garden––On Top Of A Moving Bus Edition
Co.Exist
The Phytokinetic garden is made of aquaponic foam housed in a steel grid.
Stephen Pond's insight:
Not exactly an aquaponic paradise, but this is an out of the box solution to providing some green areas in odd places.  I would bet the overload of carbon dioxide is helping the plants to grow, assuming they can adjust to the constant movement and gravitational changes as the buses corner and brake.  Must be a nightmare attaching the gardens to the roods well enough that the passengers don't see substrate washing down the window from above.
See on www.fastcoexist.com

Tagged bus garden