Aquaponics
bell syphon aquaponics free food system, How to make |

See on Scoop.it – Aquaponics for Aquarists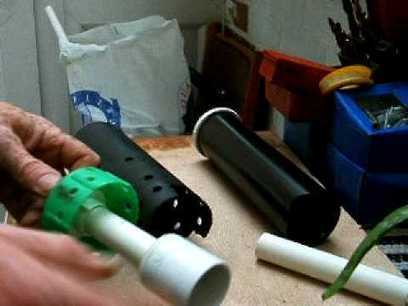 aquaponics free food system, under construction How to make and Operate hydroponics4life bell syphon This system is part of the hydroponics4life group www.hy...
Stephen Pond's insight:
Siphons have been used for all kinds of purposes in aquarium keeping. Most notably for supplying a filter with enough water so it doesn't run dry. Most fish keepers use a siphon to do their partial water changes as well.  But aquaponics use a bell siphon to automatically empty and fill a grow bed with nuitrient rich water.  When the siphon is activated, it empties the tank down almost to dry and draws oxygen into the growing media at the same time.  This ensure the roots always are exposed to nutrient water and givden plenty of oxygen as well.
Most people are confused how they are made and how they operate. This is a great video shoing how to build a simple one.  If you are planning to use a fill and drain grow bed system for your aquarium, then this will give you a great understanding of what is happening in the growing media and the bell siphon itself.
See on gardening.helpsite.us

Tagged bell syphon, DIY Bell Siphon