Aquaponics
Designing a Sustainable Aquaponics System: An Inventor's Touch

See on Scoop.it – Aquaponics for Aquarists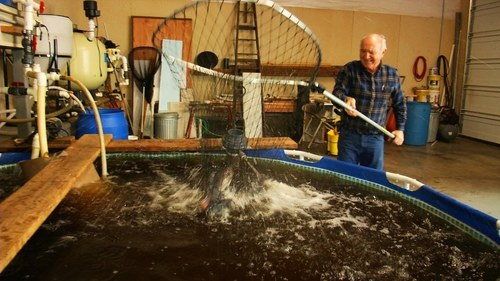 One of the key strengths behind a sustainable aquaponics system, the growing of fish and plants together within a mutually supporting system, is the notion of increasing natural efficiencies. The fish waste is recycled through the roots of growing plants to provide the nutrients for the plants to grow properly. The waste water is filtered to remove the solid waste materials, and where there are no chemicals (including antibiotics for the fish), synthetic fertilizers, and other toxic pollutants added into the system, the filtered waste can be recycled onto lawns and other garden areas as natural fertilizer.
Stephen Pond's insight:
This is an advanced indoor aquaponics system that is as close to zero footprint as possible. The reason for this is a heat recovery system that permits the area to have temperature and humidity controlled over the long term.  Good outline of the heat recovery system and how it works.  Might not be for the standard home aquarist, but might be useful for the basement gardener who wants to ensure there is little chance of damage from rot and high himidity in the growing area.
See on www.youtube.com