Aquaponics
GIY urban food will feed billions in cities of future – Irish Independent

See on Scoop.it – Aquaponics for Aquarists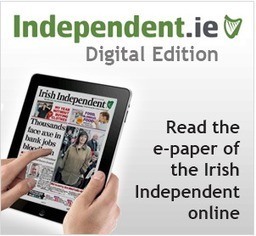 GIY urban food will feed billions in cities of future
Irish Independent
Technologies such as vertical growing and aquaponics will undoubtedly help us to grow more in small spaces in the decades ahead.
Stephen Pond's insight:
An interesting concept – food empathy is suggested by this article. It dismisses the possiblility that we are going to be able to feed the estimated 5 billion people who will be living in our world's cities in the next 20 years with inner city growing.  But it does suggest that grwoing at least a few plants is an excellent idea. It may not be the path sustainablility, bit it will produce food empathy where the person who has taken the time to grow a lettuce plant, or added his ownhome grown herbs to a dish will understand the food in a much cleaer way.
Proper systems will grow an amazing amount of food, and while it may be true that we can't feed a hungry family from their balcony aquaponic system, we can reduce the pressure on the farms and inner city aquaponic farms  – especially if we start to install such systems sooner rather than later.
See on www.independent.ie

Tagged Aquaponics