Fish News
New Fish Discovered in South America: It's Electric!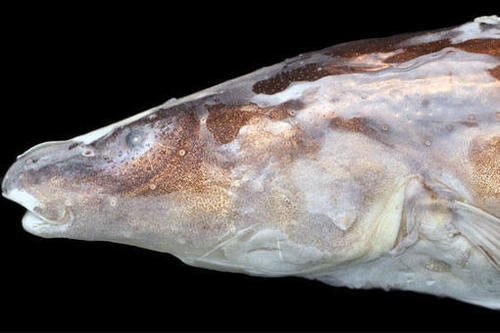 Sep. 25, 2013 — A previously unknown genus of electric fish has been identified in a remote region of South America by team of international researchers including University of Toronto Scarborough professor Nathan Lovejoy.
Stephen Pond's insight:
There is a new genus of electric knifefish that was discovered in the shallow, murky waters of the upper Mazaruni River is northern Guyana.  The genetic material is so different that it is being seen as a new genus, not simply another species.  The area where it came from is quite remote and it is quite possible that a number of new species may be found there in the future.
The area has been rather isolated for millions of years, and has a large and diverse habitats.  Chances are good that lots of new species can be identified as researchers invade it.  Let us hope they have a good chance to look around before the gold miners get there to destroy the eco-system like so many other locales.
See on www.tfhmagazine.com

Tagged electric fish, knifefish, new species, South America