Tropical Fish
Why Do Guppies Jump Out Of Fish Tanks? – Inside Science News Service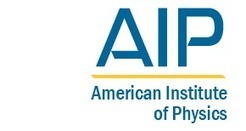 Why Do Guppies Jump Out Of Fish Tanks?
Inside Science News Service
The cute, colorful, low-maintenance guppy seems like a great pet, until it makes a fatal jump out of the fish tank and onto the floor with no one to rescue it.
Stephen Pond's insight:
Research into the reasons that guppies jump out of a tank is discussed in a video with the transcript for reading as well.  This short video outlines the reasons why research was done into the fact that guppies jump. Unlike Arowana that are looking to capture food, it seems the guppy is looking for new water sources to inhabit.
What is most interesting is the footage showing how a guppy jumps, it is much more pre-meditated than simply being scared and jumping as a reaction. They actually back up to get a running start…something I didn't know before
See on www.insidescience.org

Tagged fish jumping, guppies, Tropical Fish Research